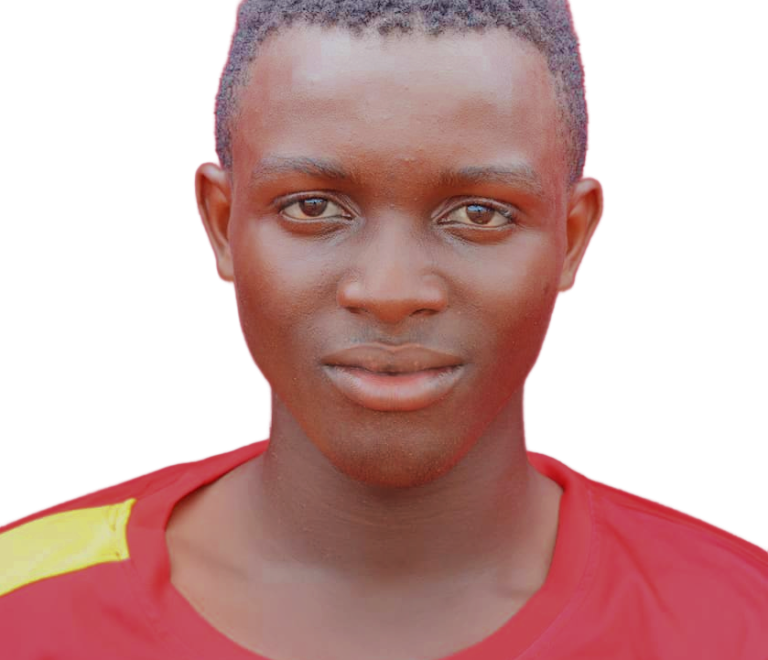 Ally Ashiru Abimbola
11
Nationality

Nigeria

Position

Left Winger

Height

1.68m

Weight

63kg

Current Team
The Left Winger (LWF) is a dynamic and versatile player, primarily positioned on the left flank, responsible for providing width, creating scoring opportunities, and supporting the team's attack. Here's a detailed description:
Left Winger (LWF) – Football Position Description
– *Position:* Positioned on the left side of the attacking line, providing width and offensive support.
– *Role:* Initiates attacking plays, creates goal-scoring opportunities, and supports the team's left-sided attacks.
– *Attributes:*
– *Pace and Dribbling:* Rapid speed and exceptional dribbling skills to take on defenders and create space.
– *Crossing Ability:* Proficient in delivering accurate crosses into the box from the left flank.
– *Shooting Skills:* Capable of taking shots on goal from wide angles or cutting inside onto their stronger foot.
– *Defensive Contribution:* Ability to track back and assist defensively when required.
– *Responsibilities:*
– *Wing Play:* Provides width by hugging the left touchline, stretching the opposition's defense, and delivering crosses into the box.
– *Creating Opportunities:* Dribbles past defenders, delivers accurate crosses, and creates goal-scoring chances for teammates.
– *Goal Scoring:* Scores goals by cutting inside to take shots on goal or making runs into the box to finish crosses.
– *Defensive Support:* Helps the left-back defensively, tracks opposition wingers, and contributes to defensive transitions.
– *Tactical Role:* Acts as an outlet for the team's left-sided attacks, combining with the left-back and central midfielders to create numerical advantages.
– *Versatility:* Can adapt to different tactical formations and instructions, contributing both offensively and defensively.
– *Mental Attributes:* Requires tactical intelligence, decision-making, and creativity to exploit spaces and create scoring opportunities.
The left winger's primary role is to provide width, create goal-scoring opportunities, and support the team's attacking movements by delivering crosses and contributing to left-sided attacks.
Lagos Leauge
| Season | Club | Goals | Assists | Yellow Cards | Red Cards | Appearances | Win Ratio | Draw Ratio | Loss Ratio | Own Goals |
| --- | --- | --- | --- | --- | --- | --- | --- | --- | --- | --- |
| Total | - | | | | | | 0 | 0 | 0 | |
Badagry League
| Season | Club | Goals | Assists | Yellow Cards | Red Cards | Appearances | Win Ratio | Draw Ratio | Loss Ratio | Own Goals |
| --- | --- | --- | --- | --- | --- | --- | --- | --- | --- | --- |
| Total | - | | | | | | 0 | 0 | 0 | |
Career Total
| Season | Goals | Assists | Yellow Cards | Red Cards | Appearances | Win Ratio | Draw Ratio | Loss Ratio | Own Goals |
| --- | --- | --- | --- | --- | --- | --- | --- | --- | --- |
| Total | | | | | | 0 | 0 | 0 | |