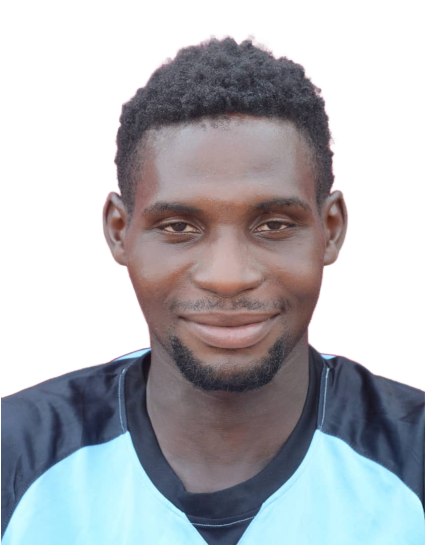 Pere Donald Bebebraseigha
1
Nationality

Nigeria

Position

Goalkeeper

Height

1.64m

Weight

68kg

Current Team
Absolutely! The goalkeeper (GK) is a fundamental position in football, primarily tasked with defending the goal and preventing the opposing team from scoring. Here's a comprehensive description:
Goalkeeper (GK)
– *Position:* Defends the goal area, typically positioned closest to the goal line.
– *Role:* The last line of defense, responsible for preventing goals.
– *Attributes:*
– *Reflexes:* Quick reactions to stop shots on goal.
– *Agility:* Ability to move swiftly and cover the goal area effectively.
– *Commanding Presence:* Leadership and organization of the defensive line.
– *Handling:* Proficient in catching, parrying, and punching the ball away.
– *Responsibilities:*
– *Shot Stopping:* Makes saves to deny opposition goals and keep the team's goal intact.
– *Organizing Defense:* Directs the defensive line, provides instructions, and ensures defensive coordination during set-pieces.
– *Distribution:* Initiates attacks or restarts the play through precise ball distribution to teammates.
– *Dealing with Crosses:* Commands the penalty area, comes off the line to claim crosses, and handles aerial threats.
– *Tactical Role:* Acts as the team's last defender, providing a safety net and a pivotal role in defensive strategies.
– *Versatility:* Required to adapt to various situations, including facing shots, managing one-on-one situations, and dealing with high-pressure scenarios.
– *Mental Attributes:* Requires strong concentration, composure under pressure, and decisiveness to handle critical moments in matches.
The goalkeeper is crucial in maintaining the team's defensive structure and often serves as a leader on the field due to their commanding presence, playing a vital role in keeping the opposition from scoring.
Lagos Leauge
| Season | Club | Goals | Assists | Yellow Cards | Red Cards | Appearances | Win Ratio | Draw Ratio | Loss Ratio | Own Goals |
| --- | --- | --- | --- | --- | --- | --- | --- | --- | --- | --- |
| Total | - | | | | | | 0 | 0 | 0 | |
Badagry League
| Season | Club | Goals | Assists | Yellow Cards | Red Cards | Appearances | Win Ratio | Draw Ratio | Loss Ratio | Own Goals |
| --- | --- | --- | --- | --- | --- | --- | --- | --- | --- | --- |
| Total | - | | | | | | 0 | 0 | 0 | |
Career Total
| Season | Goals | Assists | Yellow Cards | Red Cards | Appearances | Win Ratio | Draw Ratio | Loss Ratio | Own Goals |
| --- | --- | --- | --- | --- | --- | --- | --- | --- | --- |
| Total | | | | | | 0 | 0 | 0 | |